Best Local Gutter Company Orland Park
Gutter Replacement Services
Ensure proper drainage and protection of your home with the best gutter company in Orland Park, Illinois. We are a leading professional gutter replacement and downspout contractor company serving Orland Park for over twenty three years. As a local family owned and operated business serving our community, we have served thousand of households and businesses for gutter replacement and gutter installation with integrity, professionalism, and continue to do so each and every day. 
Now we know that as a consumer, there are a variety of gutter replacement companies to choose from in Orland Park. Orland Park Promar Roofing goes above and beyond with each gutter replacement that we complete- offering a personal customized experience tailored to your needs. Save the mass produced cookie- cutter sales pitch for the other national behemoths. We provide custom gutters, downspouts, soffit, fascia, and multiple gutter guard options to suit your needs. 
Whether you're a seasoned home owner looking to upgrade your gutters, a new business owner eager to remodel your gutters, or planning on building new construction- Orland Park Promar Roofing is proud to be the trusted gutter company in Orland Park, Illinois.
What Gutter Material Is Best?
Well, It Depends On What Your Needs Are, Vision, And Budget.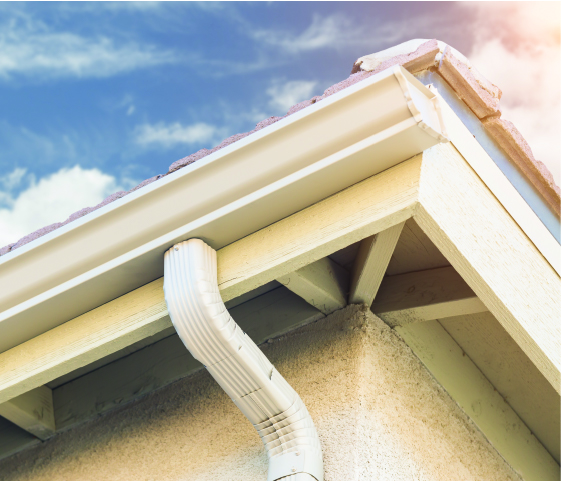 Aluminum Seamless K-Style Gutters
Aluminum gutters are corrosion resistant, lightweight, and easy to work with. They come in a variety of colors and tend to be less expensive for those who are budget conscious. Their streamlined construction helps minimize potential leaks and does not require much maintenance.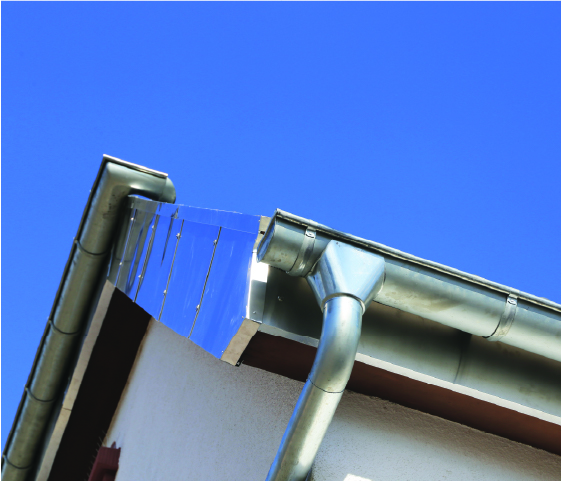 Galvanized steel gutters are quite strong and are one of the most durable materials to construct gutters from. These types of gutters will easily resist fluctuations in cold/hot weather, as well as physical damage from severe weather and debris. Their very high durability, long lifespan, and relatively affordable cost makes them a popular option.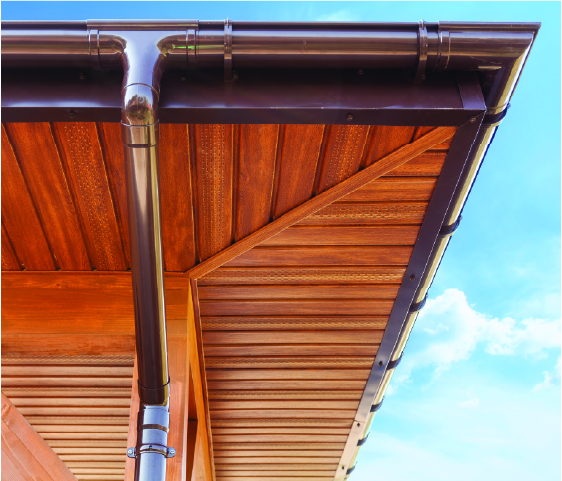 Copper gutters are known to be extremely durable. Although more costly than the average gutter system, they can last up to 100 years when taken care of and are not prone to rust. They can handle extreme climates and seasons ranging from subzero winters to hot summers. 
Gutter Replacement For Home & Commercial
Orland Park Promar Roofing Is The Local Gutter Company Of Choice Since 2000
Our Gutter and Downspout Process
Once a gutter appointment is scheduled, our professional gutter representative will arrive to your appointment and coordinate the details of your desired gutter replacement project, your vision for your property, and your budget. 
Once all the proper measurements have been made and you've seen the variety of gutters available and the different manufacturers to choose from, your trusted representative will give you your free gutter replacement quote with all the details discussed during the appointment.
When the material for your gutter replacement is ready, Orland Park Promar Roofing will give you a call to schedule an installation date. Our team will arrive on time, tear off the old gutters, and professionally install the new gutter and downspout system.  
Customer Satisfaction Guaranteed
We will remove all debris and leave your property looking clean and orderly. 
Time to enjoy your new gutters and feel confident in the investment knowing that you hired the best gutter replacement contractor in Orland Park, Illinois! Thanks for supporting your local community businesses. 
Gutter Replacement Details
Once a contract is signed, Orland Park Promar Roofing will contact you to schedule a date for replacing and installing your new gutters. 

Please keep in mind that when it comes to gutter replacement our scheduled dates are weather permitting. If unforeseen weather circumstances do come your way, we'll reschedule for the next available time slot. 
Our professional gutter installers and team are well versed and experienced with all types of gutters. Whatever you need for your home or commercial property, our team with over 23 years experience will get your new gutters installed without a hitch. 
If you need to file an insurance claim for gutters, we'll help you figure it out together- we'll help you figure it out together. No matter if you're a seasoned homeowner or are replacing your gutters for the first time. We have worked with insurance companies for a long time. We know how to help process a claim efficiently and properly, so your less stressed and we get the job done right. 
Help! How Do I Know If I Need Gutters? Which Gutter Type Is Best?
If you're not sure which type of gutter is best for your residential home or commercial building, Orland Park Promar Roofing is here to help. With over twenty three years of experience in the gutter and roofing industry, we work side by side with you to select the perfect gutters that will match your property, your vision, and your budget. Contact us for gutter replacement services in Orland Park, today.  
Gutter Manufactures We Trust
We only work with the best of the best in the gutter industry to provide you with the best gutter material and gutter products we trust. 
Here's What Our Happy Clients Say About Us
"As I was looking for a local gutter and downspout company near me in Orland Park, I found these guys on google. From Start to finish, they are supreme. The quote was free, our rep was straightforward, timely, and honest. We were so impressed that we thought, why not add a New roof as well as a new gutter system, as it was all over 15 years old and worn out. Highly recommend calling Orland Park Promar Roofing; you'll be happy you did."
"Very knowledgeable team that knew exactly how to communicate information directly without any fluff. The new aluminum gutter replacement looks great. The Orland Park Promar team- from sales rep, to installation crew, to secretary, was a pleasure to work with. Hire these guys for your gutter project before they fully book up."
"Top notch gutter company! Received an aluminum gutter replacement for our home. They were easy to work with and very professional throughout the whole process. You guys now have a customer for life! To say that we are happy with your service is an understatement. We're thrilled! Thank you so much!"
"Thank you so much Orland Park Promar Roofing! We had new shingle roof and new LP siding with aluminum seamless gutters installed in our house. The folks who came out were excellent. They were timely, professional and easy to work with. Plus they cleaned up my yard with no scraps left behind! I appreciate Promar's integrity and high quality work."
Need A Free Gutter Replacement Quote?
Free Gutter Estimate From The Best. 
Orland Park Promar Roofing has been providing quality craftsmanship and professional gutter replacement services for over 20 years. You can count on us for honest, reliable, free gutter quotes. Give us a call today to see why business owners and home owners around Orland Park area trust our work. We're known to be the best gutter and downspout company Orland Park.